Ways You Can Help
Check out this page to see the ways you can help by donating or giving of your time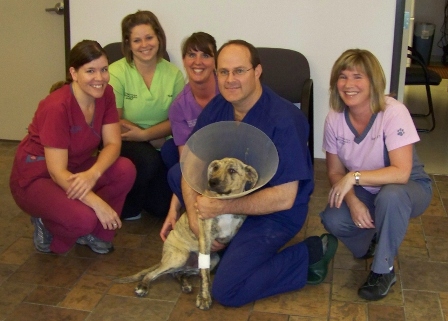 There are lots of ways to donate to Safe Haven. And please remember, Safe Haven is run totally by volunteers. We have no paid staff and all donations go for food, supplies and medical for the animals. In addition, since we're a 501(c)(3) nonprofit group, your donations are tax deductible as allowed by law.
Donate online through PayPal, using your credit card. If you could donate even $5 and ask all of your friends and relatives to do the same, we will be on our way to helping other needy pets. We know everyone can't help by adopting or fostering but a small donation by each person reading this page is the key to saving many of them.

Just click on the Donate button below and follow the instructions. It's easy, secure and only takes a couple of minutes. You can also use the feedback form below to let us know if you want your donation to be used for a specific purpose. Thank you so much for helping us to help them.

---

Donate by mail: Safe Haven Humane Society, P.O. Box 55, Ionia, MI 48846

---

Shop online through iGive.com, an online shopping mall. Tons of online retailers participate in this program. It doesn't cost you a cent more, but a percentage of your purchase will be donated to Safe Haven. All you have to do is access the retailer's site (for example Amazon.com, Circuit City, Best Buy, Barnes and Noble . . . too many to list all of them) through iGive.com. You will have the opportunity to choose which charity you're selecting to receive a donation from your purchase and that's where you select Safe Haven Humane Society.

---

Designate Safe Haven Humane Society as recipient for memorial donations when making final arrangements for a loved one.

---

Designate Safe Haven Humane Society in your will.

---

If you sign up for payroll withdrawal for United Way, you may designate Safe Haven Humane Society as the recipeint of your donation.

---

When you buy pet products on

bissell.com

and enter the code ADOPT at checkout, a portion of your purchase will be donated to our shelter. What's more, every purchase goes towards an entry for us to win a $5,000 quarterly giveaway!

---

Do you shop on Amazon.com? If so, you can now donate 0.5 percent of your purchases to Safe Haven Humane Society by signing up through AmazonSmile (https://smile.amazon.com/). If you already have an account at Amazon.com, then when you go to AmazonSmile, it will recognize you and you can go ahead and type in Safe Haven Humane Society as your charity in the space indicated on the bottom right of the page. Since there are more than one Safe Haven, be sure to click on the "Ionia" Safe Haven when the next page pops up. That's all there is to it. From then on, sign in through the Smile portal and you will see eligible products marked "Eligible for AmazonSmile donation" on their product detail pages. You use the same account on Amazon.com and AmazonSmile. Your shopping cart, Wish List, wedding or baby registry, and other account settings are the same. So, get started and think of us each time you purchase from AmazonSmile.com.
---
Safe Haven Humane Society
P.O. Box 55, Ionia, MI 48846