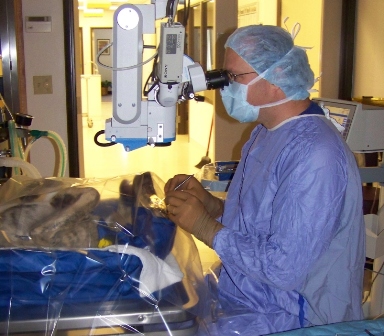 While Safe Haven Humane Society is not in a financial position to help with medical expenses for your pet, there are some resources available that may be able to assist you. Listed below are the links to websites of organizations that have been known to help private citizens get the vet care they need for their pets. This list is from the From the Heart website.
NATIONAL
Angels for Animals - 916-941-9919, staff@angels4animals.org. Program Guardian Angel is the major program of Angels4Animals. When there is an animal facing being euthanized or surrendered because of financial limitations, Program Guardian Angel works with the clinic toverify that the pet owner is unable to provide the funds needed to save their sick or injured pet. They then work out the financial arrangements with the clinic and authorize the treatment needed to save the pet. The owner is never asked or allowed to reimburse Angels4Animals for any of the money provided to save their animal.
Handicapped Pets Foundation - The Handicapped Pets foundation is a 501(c)3 non-profit corporation dedicated to the health and well-being of elderly, disabled, and injured pets. We donate mobility equipment to pets in need.

IMOM (In Memory of Magic) - Due to the current economic crisis and decline in donations, IMOM presently accepts applications for life threatening emergencies only. Life threatening emergencies are defined as: A life threatening emergency exists when it has been confirmed in writing by a veterinarian that your pet will die or have to be humanely euthanized if care is not provided within ten days from the date of diagnosis.

Jake Brady Memorial Fund - The Jake Brady Memorial Fund is dedicated to providing financial support to companion animals in need for the prevention and treatment of major health ailments. Ensuring the ability to receive quality treatment and provide for the well being of companion animals will always be the primary objective.

Brown Dog Foundation - At Brown Dog Foundation it is their mission to offer pet owners in temporary financial crisis an alternative to euthanasia when their pet faces a treatable life-threatening condition in order to restore the quality of life for pet and owner.

The Pet Fund - 916-443-6007. The Pet Fund is a registered 501(c)(3) nonprofit association that provides financial assistance to owners of domestic animals who need veterinary care. Often animals are put down or suffer needlessly because their owners cannot afford expensive surgery or medical treatment. Companion animal owners must often make the difficult decision to put an animal down or neglect medical needs because of the costs involved.

United Animal Nations Lifeline Grant - 916-429-2457. The Lifeline Grant Program provides funding to Good Samaritans, animal rescuers, non-profit organizations and pet owners to help them care for animals in life-threatening situations.


REGIONAL
The Bearen Foundation - All funding is raised locally in Lane County, Oregon and all funding is dispersed locally. Lane County, OR only
Actors and Others for Animals - The mission of Actors and Others for Animals is to curb the pet overpopulation problem and limit the killing of unwanted companion animals by subsidizing spay/neuter surgeries. They also endeavor to help the pet companions of low and/or fixed income guardians receive needed veterinary care throughthe Actors and Others Emergency Veterinary Medical program. The objective of this program is to help guardians who need some financial assistance in order to seek needed treatment for their pet companions. Los Angeles and surrounding counties only.
FACE Foundation - Established in 2006, the FACE Foundation is a not-for-profit 501(c)(3) public charity, whose mission is to enhance and preserve the quality of life of animals by providing access to necessary medical care and education. Based on established criteria, FACE provides financial grants to animal owners who are unable to partially or fully cover the cost of their pet's emergency or critical care. San Diego, CA only
Save U.S. Pets - Save U.S. Pets Foundation was founded by the dedicated veterinarians of Red Bank Veterinary Hospital who recognized the need to establish a source of financial assistance for families who otherwise would not be able to provide lifesaving care for their pets. NJ only


CATS ONLY
Feline Veterinary Emergency Assistance Program - The Feline Veterinary Emergency Assistance Program is a nonprofit 501(c)(3) organization that provides financial assistance to cat and kitten guardians who are unable to afford veterinary services to save their companions when life-threatening illness or injury strikes.

Cats in Crisis - Cats in Crisis Inc. is a 501(c)(3) non-profit organization dedicated to helping individuals and humane organizations care for cats with chronic or emergency medical conditions through financial and fundraising assistance.
DOGS ONLY
IAADP - IAADP has established an emergency veterinary fund to provide financial aid to United States IAADP Partner Members whose assistance dogs require high cost veterinary intervention beyond their ability to pay.

Ashley's Angel Fund - Ashley's Angel Fund Inc. is a nonprofit organization providing monetary assistance for veterinary care to dog owners whose pet is facing a life-threatening condition. NC only


BREED SPECIFIC
LabMed – LABMED's mission is to help rescued Labradors in need of medical attention. Founded in 1996, LABMED is an Internet-based non-profit organization created to distribute financial aid to injured or ill rescues around the country, giving them a second chance at adoption and love from a permanent family.

Labrador Harbor - Labrador Harbor is committed to providing assistance to Labrador Retrievers of all ages, in permanent homes or within a California based non-profit rescue organization. We strongly believe that all Labs, regardless of age, deserve to live quality lives with people who love them. Labrador Harbor may assist with funding medical intervention, as well as training or other special care that may be necessary to enhance quality of life. CA only
WestieMed, Inc. - Helping rescued Westies in need of medical attention is our Mission.

CorgiAid - CorgiAid is a nonprofit organization founded to provide financial assistance to corgis and corgi mixes. We help out those who rescue dogs from shelters or other non-permanent homes, then foster them until a new home is found.

Doberman911 - An organization of people with a common goal of helping senior and special needs Dobermans. That need may be financial or it may be only information and/or moral support for the owner of a Doberman with a serious illness or injury.

Pit Bull Rescue Central (PBRC) - The PBRC website is a virtual shelter and resource for owners and caretakers of American Pit Bull Terriers, American Staffordshire Terriers, Staffordshire Bull Terriers, and pit bull mixes.

The Goldstock Fund - The Goldstock Fund's mission is to provide funds to rescue organizations or individuals to pay for transportation, boarding, evaluations and medical costs of golden retrievers and golden hearted dogs taken into rescue. The Goldstock Fund also provides educational information and materials to rescues and the public.

American Boxer Rescue Association - The ABRA Boxer ER Fund has been set up for assistance for rescued boxers, from any rescue group. Each application will be assessed individually. These guidelines will be followed to determine if the dog is eligible for assistance through the ABRA Boxer ER Fund.

Dougal's Fund - Dougal's Fund, Inc. is organized exclusively for charitable purposes to provide funds for medical care of pets, mainly small, short legged terriers such as Scotties, Westies, Cairns, Norwich, Norfolk, etc.
DOGS WITH CANCER
Zach Memorial Fund - This is a new, special fund administered by Ashley's Angel Fund that provides monetary assistance specifically to dog owners whose pet has cancer. NC only
The Magic Bullet Fund - Magic Bullet Fund (MBF) provides financial assistance for canine cancer treatment only when the family is financially unable to provide treatment.

Canine Cancer Awareness - If you are struggling and need assistance to provide your dog with cancer treatment you are encouraged to download an application for financial assistance. You need to have a confirmed cancer diagnosis from your veterinarian to have the application reviewed.